An Introduction to French Cuisine and its History – Chapter 3 / 法國料理的介紹及歷史演變 – 第3章
An Introduction to French Cuisine and its History – Chapter 3/ 法國料理的介紹及歷史演變 – 第3章
(中文版向下看 / Scroll down for Chinese version)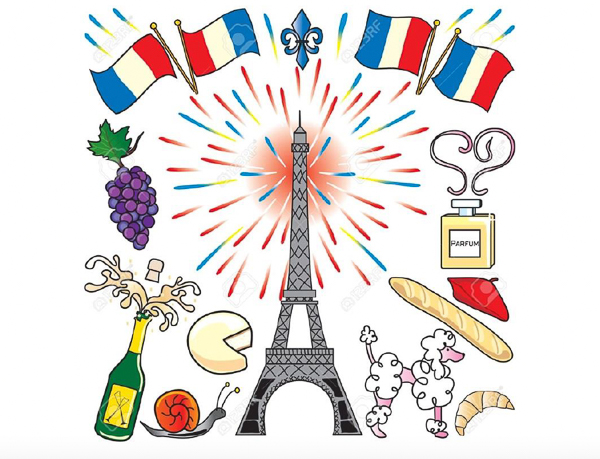 3 Legendary Chefs from the French / 3位來法國餐飲文化歷史上的傳奇廚師: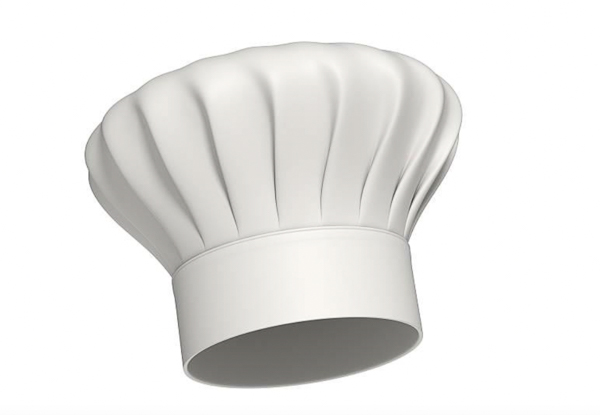 Marie-Anton Careme
Prosper Montagne
Auguste Escoffier
中文版 / Chinese version:

瑪麗安托萬卡雷姆(Marie-Anton Careme)

波士皮爾曼塔恩(Prosper Montagne)

 奧古斯特埃斯科菲耶(Auguste Escoffier)

Marie-Anton Careme / 瑪麗安托萬卡雷姆
Marie-Anton Careme was the famous chef of the palace kitchen. The most important representative of the Grande cuisine movement, a movement where variety and exaggerated tables are significant. He was travelling all around the world and bringing new things to French cuisine. One of them was serving at the table which he had seen in Russia.
Architectural table decoration was used in his time, such as bridges, towers, and France's landmark decors, which can still be seen in the windows of Paris cafes and patisseries.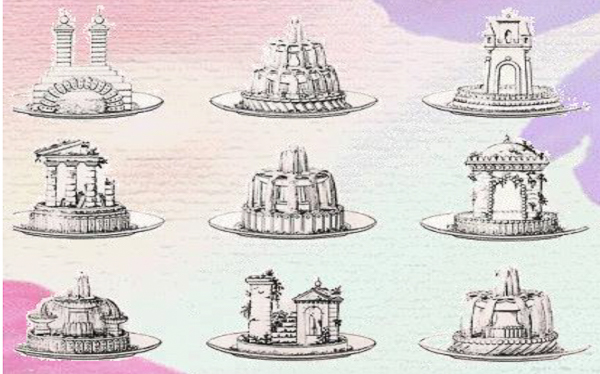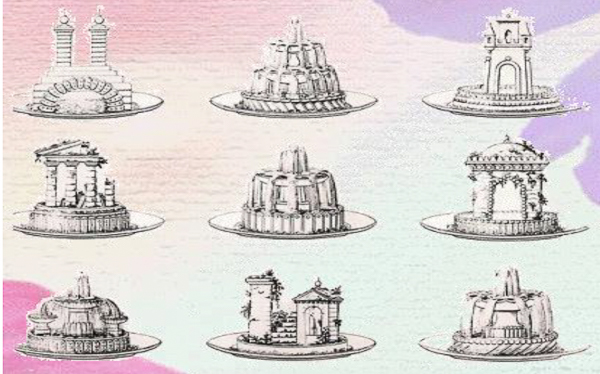 中文版 / Chinese version:
卡雷姆是宮廷廚房的名廚,也是廚師大革命法國新料理運動最重要的代表人物,這場革命是一場以多樣化和浮誇餐桌為著的運動。
卡雷姆環遊世界各地,將他在旅行時看到的景象帶回國,為法國菜帶來新事物,其中之一是在他去俄羅斯時看到的餐桌邊服務。
卡雷姆時代也開始使用建築物來做裝飾,例如橋樑、塔樓和法國著名地標的標誌性裝飾,這些室內裝飾仍然可以在巴黎咖啡館和糕點店的櫥窗中看到。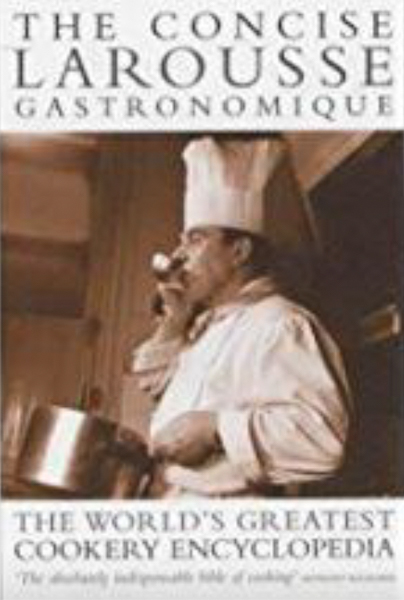 His book "Larousse Gastronomique" is considered the most significant guide in French Cuisine. In his book, He described in detail how to cook a French dish.His techniques are still used in France till this day. National French cuisine took over the regional dishes during Montagne's time.
中文版 / Chinese version:
Prosper Montaigne出的書「 Larousse Gastronomique」 被認為是法式料理與美食界中最重要的指南。他在書中詳細描述如何烹飪法國菜。他所傳授的技術至今法國仍在使用。這時期,法國民族菜餚接管了地方菜。
Auguste Escoffier / 奧古斯特埃斯科菲耶: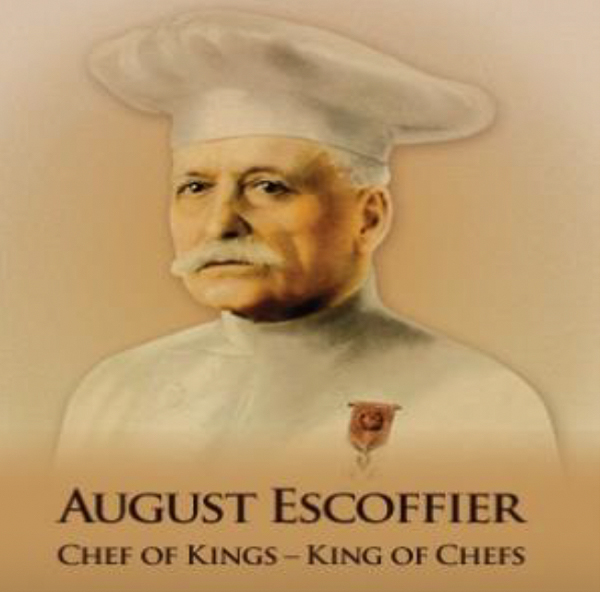 Auguste Escoffier is one of the most important representatives of French high cuisine ('Haute Cuisine'). In 1920, he was awarded Legion D'Honneur as the person who promotes French cuisine the best in the world and adds value to it.He was the chef of Carlton and Savoy hotels. He mixed the traditional and "Nouvelle French cuisine" and created contemporary French cuisine.He changed the system of preparing food by defending that there must be five different tasks in the kitchen which would shorten the time and increase the taste of the dishes.He started seperating different courses and dishes into different stations, including cold dishes station, vegetable station, grilled, roasted and fried dishes station, sauces station and dessert station.
中文版 / Chinese version:
埃斯科菲耶是法國高級料理(Haute Cuisine)最重要的代表之一。1920 年,他被授予法國榮譽軍團勳章(Legion D'Honneur),象徵他將法國美食推廣到世界上的榮譽與認證,並為法國餐增值的代表人物。他當時是麗思卡爾頓和薩沃伊酒店的廚師。他不禁融合了傳統和「新法國菜」,將之簡化與現代化,創造了當代法國菜,還徹底優化法國被廚的系統。他辯稱廚房裡必須有五項不同的任務同時進行,如此管理不但能縮短備菜時間,還能並增加菜餚的美味。他也將食物分開擺的觀念帶入法式料理,例如冷盤區、蔬菜區、烤炒菜區、醬料區和甜食區。
Peche-Melba蜜桃梅爾芭(Peach Melba):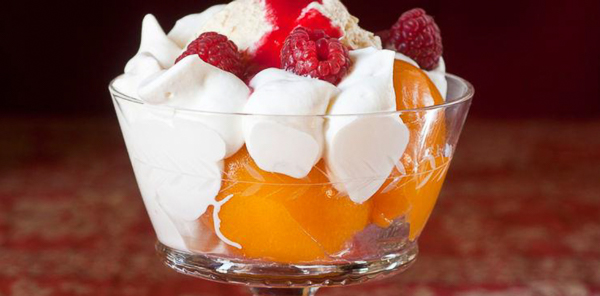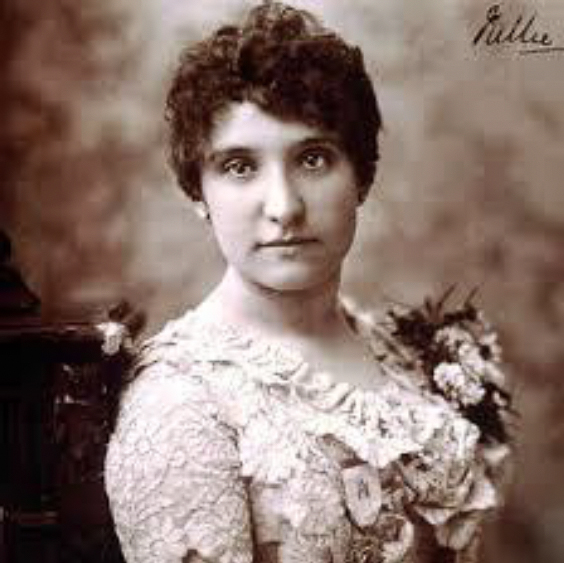 Peach Ice Cream was invented by Auguste Escoffier. When he was working at Savoy hotel in London, he made this dessert. At that time, Austrian opera singer Nellie Melba was staying at the hotel, and he named the dessert after her.
中文版 / Chinese version:
法國有一道著名甜點「蜜桃梅爾芭(Peach Melba」,便是埃斯科菲耶(Auguste Escoffier) 發明的蜜桃冰淇淋。他當初在倫敦薩沃伊酒店工作時,做了這一道甜點。 當時,奧地利歌劇女高音歌手內莉·梅爾巴(Nellie Melba)正入住該飯店,埃斯科菲耶就以她的名字為這道甜點命名。
Nouvelle Cuisine /「新潮烹調」: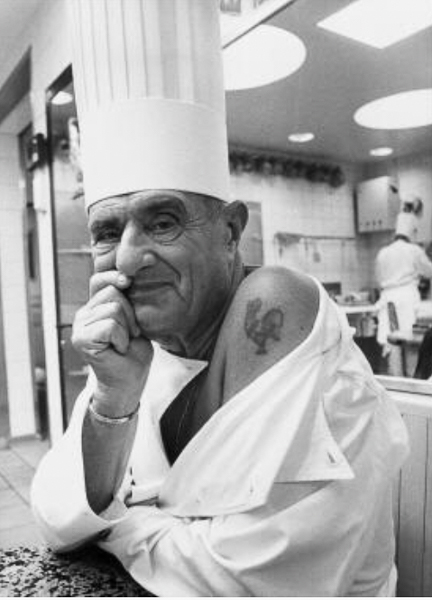 Ferdinand Point, another iconic French chef, created Nouvelle Cuisine, which is the modernized and refined version of classical cuisine. chef Paul Bocuse further developed Nouvelle Cuisine, and
chef Michel Guerard & Roger Velle continued Nouvelle Cuisine and contributed to the formation of contemporary French cuisine.
中文版 / Chinese version:
被譽為法國廚神的費農普安 (Ferdinand Point)是「新潮烹調」(Nouvelle Cuisine)的創始者。「新潮烹調」是將古典的法國高級料理(haute cuisine)加以現代化和精緻化的新概念。而名廚保羅博古斯(Paul Bocuse)接著開發了 「新潮烹調」(Nouvelle Cuisine),米歇爾蓋哈(Michel Guerard)則延續了 「新潮烹調」,並為當代法國美食的形成做出偉大的貢獻。
Wine Pairing in French Cuisine / 法式料理搭配酒的習俗:
We've talked about the significance of sauces in French cuisine in Chapter 2. One of the main ingredients of French sauces is wine. A chef must have wine knowledge in order to recommend which food would go which kind of wine. In French eating etiquette, dinners are served long. The appetizers, the second course, entree, dessert. Serving more than one plate. French people buy their bread from the boulangerie, the meat from Boucherie, cheese from a fromagerie, etc. That means they had many stops while shopping for ingredients before larger-scale supermarkets entered the country.
As mentioned above, the food is served in order. Hors D'oeuvre, salad, then meat or fish and later dessert. A suitable wine is matched with the food. For each plate, new service ware is used. Delicacy and elegance are very important in French cuisine.
中文版 / Chinese version:
在第二章中,我們已經提及「醬汁」在法式料理中的重要性。法國料理中,醬汁的主要成分之一就是葡萄酒。 因此,廚師必須具備足夠葡萄酒的知識,才能為用餐的人推薦哪種食物搭配哪種葡萄酒。
法國的飲食禮儀中,晚餐用餐時間很長,因為要上的菜色不止一樣。一頓晚餐正餐須具備開胃菜、第二道菜、主菜跟甜點。 而且上菜時每一道皆得按順序,且是獨立的一盤。
法國人從專門賣麵包的麵包店購買麵包、從專門賣肉的肉店購買肉、從專門賣乳酪的店購買起司等。所以在大型超市尚未進駐法國之前,廚師們在購買食材時需要花很多時間、停很多站採購。
如上所述,法國人用餐時,食物是按順序一道一道供應的:開胃菜、沙拉、然後是肉類或魚類,最後是甜點。每道菜不僅會搭配一款合適的酒,也會換上新的一套餐具。在法國餐飲中,「精緻」和「優雅」是非常重要的。
French revolution changing the food culture / 法國大革命改變飲食文化: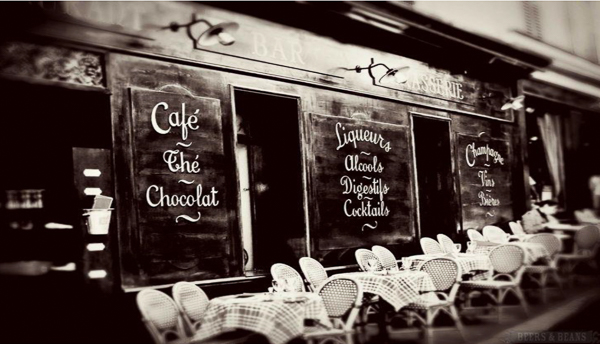 Paris is a city full of restaurants, brasseries and cafes. The French dining etiquette spread from Paris to the rest of the country, resulting from a political incident in France. As mentioned in Chapter One, the French revolution was started by the poor and middle class. At the time, small business owners, tradesman and artisans could protect their status after this revolution. Small business owners and artisans were futuristic politically, but their economic power slowed down the speed of capitalism to enter the country. So they could protect their own businesses. So Paris became a bourgeois city. "Bourgeois" is a class that is composed of small business owners and educated people. Boulangerie (bakeries) owners were one of them so that they could survive up until now. They have delicious baguettes. Large-scale bread factories could not enter the country.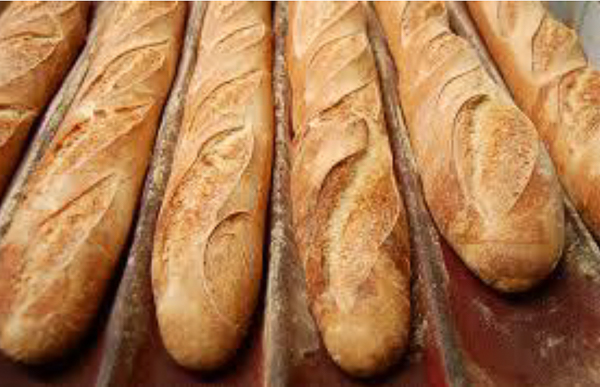 中文版 / Chinese version:
法國巴黎是一座遍布餐廳、小酒館和咖啡館的都市。 法國的用餐禮儀也是從巴黎傳播到該國其他各個地區。法國飲食文化的變遷如第一章所述,源起於窮人和中產階級所發起的法國大革命。 法國大革命讓當時的小企業主、商人和店家可以在這場革命之後維護了自己的地位。 小企業主和店家在政治上是未來主義的,但他們的經濟實力減緩了資本主義進入該國的速度,藉此保護住自己的企業。 巴黎在法國大革命後變成了資產階級城市。「資產階級」是一個由小型企業主和受過教育的人組成的階級,例如麵包店老闆就是其中之一。這就是為什麼在法國小型麵包店依然可以生存到現在,當然他們賣美味的法式長麵包也是原因之一。 大型麵包廠則無法進入該國。
( to be continued,,, / 未完待續。。。)
Or purchase An Introduction to French Cuisine and its History E-book / 直接購買「法國料理的介紹及歷史演變」電子書:
Product description / 商品說明:
You think taking a girl to a 3-dtarred Michelin restaurant makes you dope? With no knowledge and French dining etiquette, you'd still look like a peasant in front of a lady who appreciates French food. This E-book, "An Introduction to French Cuisine and its History," will teach you everything from how French cuisine come to be, dining etiquette, famous French dishes, legendary French chefs, and how the Royalty dined in the 1900s /
中文版 / Chinese version:
你還以為帶一個女孩去吃米其林3星級法國餐廳餐就看起來很厲害嗎? 告訴你,不懂法國用餐禮儀跟一些知識,在真正懂吃法國餐的女士面前,你還是個沒水準的小屁孩。 這本「法國料理的介紹及歷史演變」電子書是殘編赴歐洲花大筆錢學的。它將教您一切,從法國菜的起源、用餐禮儀、著名的法國菜、傳奇的法國廚師,以及皇室在 1900 年代的用餐方式,讓你讀完便高水準的文明紳士。

Collaborations or become one of us(邀稿、合作、或加入「時尚高潮的團隊):
賴 (Line)ID:
Tinkeebellezza
( 沒有 @,"T"大寫,要傳訊息才看的到哦!) Line App ID: Tinkeebellezza ( Capital "T," without @, please send us a message, so we don't miss you!)
 https://line.me/ti/p/Riv8JfyrwU
Email: fashionecstasytv@gmail.com 電話/ WhatsApp: (+886) 958771010
追蹤&按讚 / Connect with us:
FB (Facebook):
http://www.facebook.com/fashionecsta
追蹤:
@FashionEcstasy
( I G、 推特) follow:
FashionEcstasy
(Instagram & Twitter) 還有:
@Tanya.fashionecstasy
(IG)
@HsuTanya
(Twitter) Also:
@Tanya.fashionecstasy
(Instagram) &
@HsuTanya
(Twitter) Youtube YT訂閱 /  Please subscribe to our Youtube channel:
https://www.youtube.com/user/FashionEcstasydotcom?sub_confirmation=1