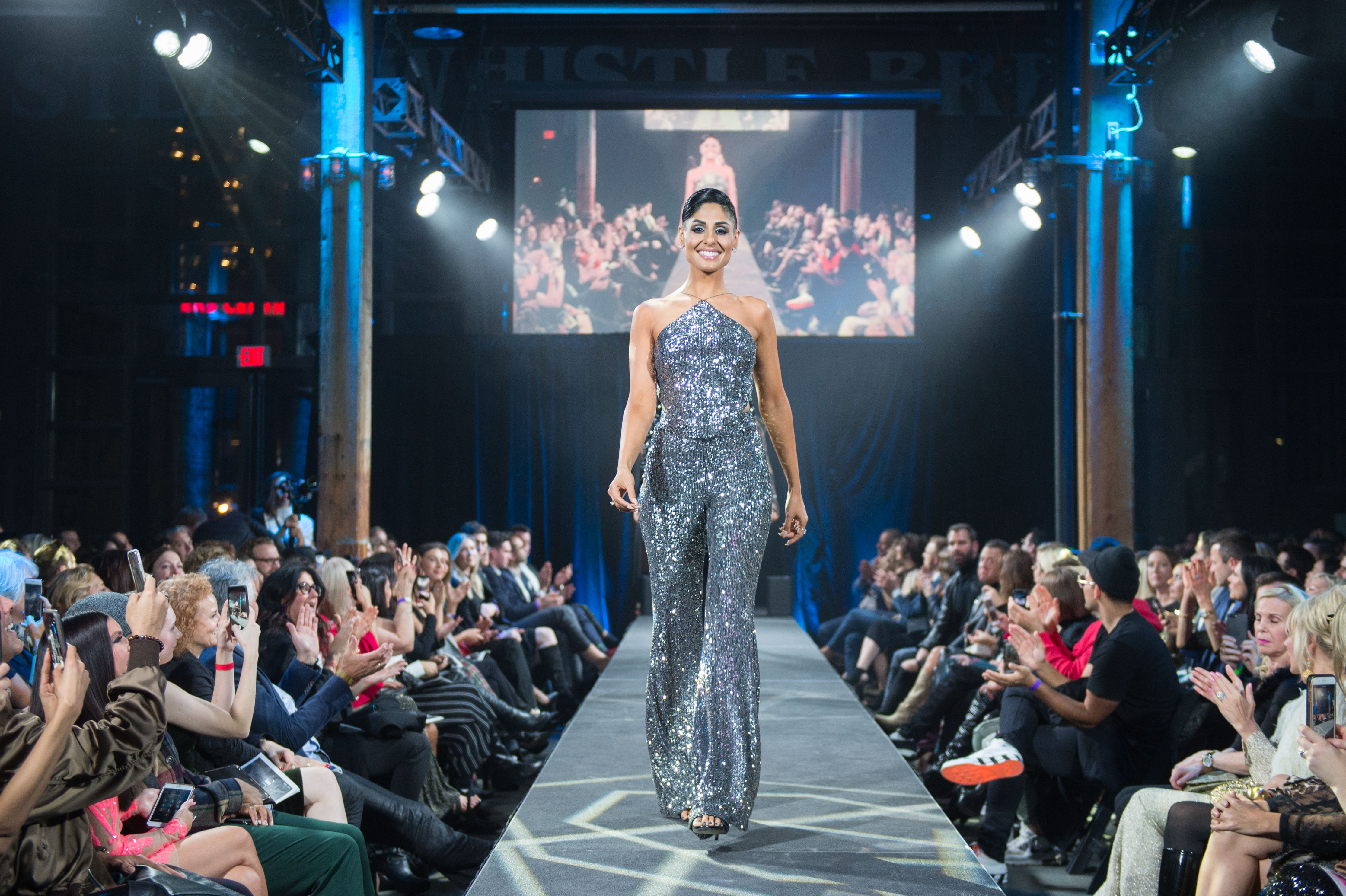 Upcoming Event – City MOGULS Runway Show 2019
The Fourth Annual City MOGULS Runway Show 2019 takes place on Thursday, Nov 7, at the Toronto Event Centre (15 Saskatchewan Road). This exciting event features Toronto's most innovative entrepreneurs, called Moguls, strutting the catwalk, wearing Canadian designers to raise funds for Covenant House Toronto.
There is a strict criterion to be a Mogul: one must be an entrepreneur whose company or organization has made an impact for over 5 years, has shown a strong commitment to philanthropy and has a stellar story on how they started. Moguls are nominated by the public, and the winners are selected by the producers, the committee and the advisory board.
Some of this year's Moguls are Joanna Griffiths of Knix, Jeff Goldenberg of Abacus, David Steckel of Setter, Allen Lau of Wattpad and Ilana Ben-Ari of Twenty One Toys.
The Moguls will be wearing fashion from Christopher Bates, Andrew Coimbra, Tara Rivas, Lesley Hampton, Hilary McMillan, Mani Jassal, and Zane Barlas.
In addition to the dynamic fashion show, there will be a Gift Bar, with products worth over $150.00 from vendors including, philosophy, nud snacks, Living Lux, Burberry, Nudestix, Salon Dew, Bathorium, Bourjois Paris, Mind-Day Squares, Toronto Popcorn Company, Vent Blow Dry Bar and The Scented Market.
There will also be plenty of networking, food and drinks as well.
Tickets for  City MOGULS Runway Show 2019 available at:
https://www.universe.com/events/city-moguls-runway-show-tickets-8157LJ

Collaborations or become one of us(邀稿、合作、或加入「時尚高潮的團隊):
賴 (Line)ID:
Tinkeebellezza
( 沒有 @,"T"大寫,要傳訊息才看的到哦!) Line App ID: Tinkeebellezza ( Capital "T," without @, please send us a message, so we don't miss you!)
 https://line.me/ti/p/Riv8JfyrwU
Email: fashionecstasytv@gmail.com 電話/ WhatsApp: (+886) 958771010
追蹤&按讚 / Connect with us:
FB (Facebook):
http://www.facebook.com/fashionecsta
追蹤:
@FashionEcstasy
( I G、 推特) follow:
FashionEcstasy
(Instagram & Twitter) 還有:
@Tanya.fashionecstasy
(IG)
@HsuTanya
(Twitter) Also:
@Tanya.fashionecstasy
(Instagram) &
@HsuTanya
(Twitter) Youtube YT訂閱 /  Please subscribe to our Youtube channel:
https://www.youtube.com/user/FashionEcstasydotcom?sub_confirmation=1